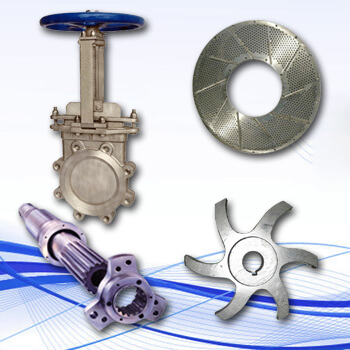 Introduction
R.R.Engineers is leading manufacturer of machinery parts for pulp & paper industries. we are serving the paper industries since 1994 and at that time we started with a very small segment and efficient team and we were manufacturing and supplying TDR and DDR Refiner Discs only into local market areas, later with the passage of time we reached at the peak as per Increased demand of market and we started supplying our Refiner Disc product into other cities in India and we have 80+ satisfied customers in Indian market.
Now since 2016 we are exporting our Refiner Discs and other machinery parts to 5+ countries over the Globe; as we were consistent in supplying the optimum quality and reliable products at the best competitive prices.
Manufacturing Division: -
Our base structure is well equipped with new machines like heavy duty lathes, extra heavy-duty surface grinders, dynamic balancing machine, universal milling machines, mould machine, furnace for heat treatment and casting, shot blast machine and any more. All Type of Refiner discs prepared by us are built in house to fulfil all the requirements of our esteemed customers.
Also, we have inhouse pattern development team for new product. So we can customize disc and other products as per our customer requirements.
Quality Assurance: -
We are focused on the creation of value product and process innovation with quality when we create valuable product for our customers, we create goodwill for ourselves. Our most popular products are TDR and DDR Refiner Disk plate, fillings which are dynamic balanced and delivered ready for install. We prepare Refiner discs in different tooth widths, groove widths and Bar angles as per your requirements of our customers and machinery.
We are pleased to inform you that our REFINERS DISCS are renowned for their quality and workmanship across the length and breadth of the country. We are glad to add here that we supply Refiner Disc with best quality and economy price.
Refiner Disc are giving better refining with superb performance. We assure you that our products are of world-class quality and we provide 100% Disc Starting breakage guarantee, if there is any breakage during start up as well as rapid corrosion within 2 – 3 days of installation then we will replace our products without cost after validation of disc.